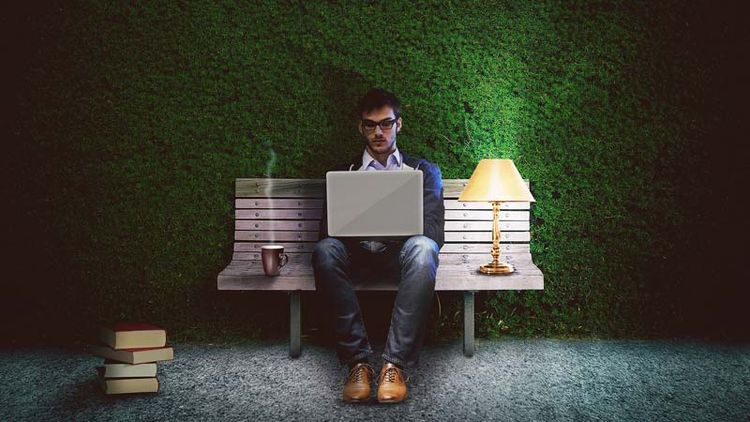 6 Best Web Design Innovations for 2021
Your marketing, brand presence and online impact have never been as vital as now.
6 Best Web Design Innovations for 2021
Written by Louisa Gee
Louisa loves Carl Sagan, noise rock, vociferous online debates, and writing content for websites.
March 10, 2021
digital marketing
graphic design
web development
website design
2021 is a special kind of year. It's the 21st year of the 21st century – which obviously means we're all young adults again by default! What does that tell us about web design innovations?
No more teenage angst, no more hesitation, no more poor judgement, no more "finding ourselves" – 2021 is about actualisation, determination and empowerment. It's not about where we're going anymore. It's about where we've landed.
For most of the world, 2020 was a horror show. For the digital world, it was a sign that we needed to upgrade our online hustle. Thanks to social lockdowns and brick-and-mortar business closures, we've all become more digital than ever, for better or worse.
So the 4.7 billion dollar question is: what are the latest web design trends that will launch YOUR online brand into the brand-new grown-up world?
1. Retro Design
Maturity often comes with nostalgia – and 2021 is FULL of nostalgia. Not the sad or lame try-hard kind of nostalgia, but the kind that combines new tech with practicality and workmanship: relaxed vs skinny fit, beards vs designer stubble, crafted vs manufactured, bespoke vs mass-produced, and so on.
These innovations in web design have never really gone away – but in times of chaos, modernized versions of comforting old-world aesthetics find themselves more relevant than ever before.
Retro fonts and design elements have experienced another resurgence in 2021 – but this time around, we're seeing more ageless style and less edgy irony.
2. Parallax Scrolling Effects
Grand gestures and vertigo-inducing effects are an artefact of the "before time" of pre-2020. In 2021, subtle movement (used with a view to constraint and intentionality) is getting brands the right kind of attention, and drawing the interest of web visitors for longer.
3. Strong Primary Colours
Powerful slabs of strong colour have replaced subtle shades, lots of white space, and wishy-washy gradients. 2021 is about making bold statements, grabbing attention and letting your website visitors know EXACTLY what you're about.
4. Dark Mode
Dark mode is the new black when referring to web design innovations! As a contrast to bright colour palettes, dark mode is hitting many more screens in 2021. Think sophistication, minimalism, and a perfect dark backdrop to make design elements pop from the screen. If your brand can carry this type of aesthetic, why not?
5. Headless CMS
Web design isn't all about the front-end user interfaces and experiences – it also involves back-end or "behind the scenes" features that mesh aesthetics with functionality within increasingly complex systems.
Content Management Systems (CMS) is software that allows web developers to add content and functionality to websites, often without the need for specialized coding knowledge. They've been around since the 90s, which makes them practically vintage in Internet Technology terms! However, as we progress onwards into the 21st century, content management is becoming faster, easier and more effective than ever.
Headless CMS, in basic terms, is a way to author web content – but instead of displaying the content over a particular output method (like web page rendering), it provides the content as data over an API.
OK fine, you say…but what the heckers is an API? An Application Programming Interface allows content to be shared and distributed more easily. APIs allow content to be shared, distributed and embedded from sites and applications more easily. This means fast loading, better search engine indexing, better user experience – it's like your website, but on steroids!
6. Video Backgrounds
Humans notice moving objects – it's part of our primal nature. This means that video backgrounds are almost impossible to ignore, which in turn means that your website retains visitor attention for longer.
Perhaps your adult life, so far, has brought some challenges along with it (not the least of which is learning to apply quantities of noxious hand sanitiser roughly equivalent to one of the world's Great Lakes). On the bright side, we've powered through and made it to 2021 – hopefully with some new skills, new business ideas, new courage and new vision to show for it.
Black Alsatian can't wait to help you put your grown-up brand, vision and expertise into digital form in 2021. We take pride in our up-to-the-minute web development and digital marketing innovations.
Contact us ASAP and let's get your business where it deserves to be!