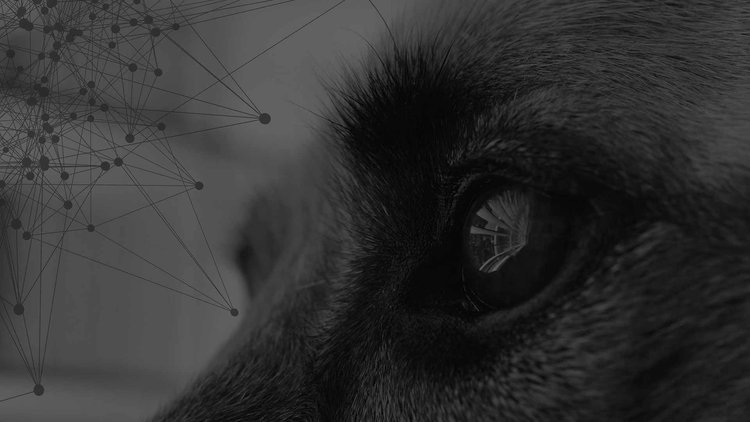 Bespoke Web Solutions
Thinking out of the [dog] box
Web Designers Building Human Experiences
"Web Design is about people, not markets."
Stop.
You've found the skilled and passionate web designers you were looking for.
You're only moments away from taking your first step to building that online empire you've been dreaming up for so long.
The time has come to hand your brainchild over to the web artisans who can make it all become a reality.
Yes, we craft great-looking websites and develop intelligent online software solutions. Our project portfolio speaks for itself, and our hundreds of happy clients will concur.
But looks aren't everything.
More importantly, our web development and digital marketing solutions do what they're supposed to - convert your visitors into long-term loyal customers.
Based in Gqeberha (formerly Port Elizabeth), Black Alsatian has developed websites, online software and marketing campaigns and solutions since 2003.
Pleased to meet you!
Web Designers Who Make Your Business Work For YOU
"a good website is like having a superpower."
Your vision + our skills = win-win situation.
Web design AND development isn't about simply serving up nicely formatted info pages and pretty pictures. On the surface, it's also you and your business's first point of contact with millions of potential clients.
As you know, first impressions are everything and it takes an experienced, knowledgeable and skilled web design company to make you look good when new people step through your door.
There are many web designers out there who create stunning web designs. However, every day you still come across website after website that looks good, but they either load slow, are hard to navigate and it's nearly impossible to find what you need.
This leaves you as the end-user feeling frustrated and disappointed with a bad taste in your mouth.
Why is this? It's easy to put up pretty looking web designs. Creating smooth, fast, responsive and well thought out and planned human interfaces takes years of experience, learning and skills to truly master.
Through custom web design, cutting-edge web development skills and knowledge, and flexible tailor-made digital marketing packages, we create user experiences and interfaces that leave a lasting impression.
Our customers often become long-term business partners and even friends. We continually strive to lead the pack in our field, with the aim of empowering you to lead in yours.
Everything you need to get your brand out on the world-wide web.
"Web Design & Digital Marketing Services"
Full Stack Web Developers with Soul Creating Human Experiences
"code isn't a tool, it's our colleague."
Functionality is the engine of a website, and good website design is its heart.
Your web development company should understand that they are creating human experiences, not just pretty designs on a screen.
At Black Alsatian, we build websites that capture imaginations with no ambiguity, and inspire actions with no hesitation. Your user experience should be as comfortable and natural as breathing.
To create these experiences, we stay absolutely up to date with the latest in web development technologies.
From static one page HTML websites, to fully customised WordPress CMSs with E-Commerce (or even headless WordPress) functionality. From custom online business software solutions with APIs and Progressive Web Apps and advanced content management systems. to CRMs so clean and fast that you'll think you woke up in the future.
Frontend development? Backend Development? WordPress help, customisation or development?
You need it? We got you.
Contact us today and let's build your amazing new home in cyberspace.
Promoting Balanced and Sustainable Digital Ecosystems for SMEs and Startups
"brands should energize the market, not consume it."
In today's highly competitive digital economy, online browsing experiences can make or break a small or medium enterprise. For example, a one-second delay on a page load results in a whopping 7% reduction in conversions.
SMEs, startups, local and niche businesses on a limited budget are vulnerable to web design companies who sell crap-tier web development at premium prices, and offer poor or ZERO marketing strategies.
Black Alsatian believes in promoting SMEs digitally by committing to GOOD web design in our budget packages. There's no reason smaller and less complex websites shouldn't be digital oases of tantalising aesthetics, seamless functionality, refreshing content, and engaging marketing strategies.
Are you an SME or startup? Let us help you create a positive digital experience that showcases your brand AND makes the Internet a better place!
Web Design With Style and Substance
"Great art doesn't just sit there - it earns its keep."
Simple and elegant or bold and ballsy - whatever your vision, our web developers can't wait to make it a reality.
We speak in many languages: JavaScript, PHP, CSS, HTML5 and MySQL.
We craft using a variety of tools: Laravel, Livewire, WordPress, NodeJS, ReactJS and GatsbyJS.
Armed with these skills we'll create web experiences your clients will enjoy interacting with and you'll be proud to show off.
We dream in code and paint with pixels.
There's no such thing as shortcuts and workarounds - we do what it takes to make greatness happen.
Integrated Digital Marketing Solutions that Breathe Life Into Brands
"never let a customer feel like he's just settling."
Nobody knows your business better than you. You're unique, and your business is too.
That's why we don't believe in one-size-fits-all online marketing packages – we take the time to KNOW your brand and how it impacts the world.
Then we craft a multi-tiered solution that turns your business from nice-to-have to absolutely-must-have.
See What Our Clients Say...
What a helpful bunch. After being scammed by another website company, I was recommended Black Alsatian and I now know why. They are quick to respond, informative, and deliver what is asked for.
I would highly recommend them. Thank you!
-
Black Alsatian has personal service down to an art. The fact that they know that business is more than just business, it is a relationship. It's a pleasure doing business with them. THANKS so much Björn and team you've exceeded our expectations.
- John Ward
, Owner - Fish Zone
Björn is a coder of note – specialising in PHP. A lover of dogs and a character of note – if you need the job done – Björn is your man. He has both vision and drive, often going way beyond the initial parameters – he gives added value!
- Mike Barwood
, Owner / Designer - Max Design
All round good work and great results!
- JP Smith
, Freelance - Private
Worked with Björn and all the time we've worked, I've known him to be a hardworking team player never losing sight of the goal post.
- Tonye Irims
, Founder & CEO - WiSolar
Björn created our website – chose him because other people had said that if you need to get something done he's you're guy. He managed to pull off things that our last web developer couldn't and even when Björn thought the task was too great for him, he made a plan. Long story short – we got the website we had been dreaming of.
- Misty Weyer
, Marketing - Malamulele Onward
Black Alsatian exceeded my expectations. They brought my agency to life.
- Lihlu Vabaza
, Owner / Director - Vabaza Sports Consultancy
Björn is very helpful and attends to any queries promptly. I'm very happy with my website he designed for me and it's user friendliness. Now I can proudly refer clients to my website to view my photography.
- Lee Anne Robertson
, Owner - Lee Anne Robertson Photography
Black Alsatian provide a range of cost effective IT services. Happy with the service, no complaints. Especially impressed that you can get under the hood of a Mac!
- Sonja Stadler
, Owner - Wild Horses Therapy
Their unique service was outstanding, as was the follow up service. Highly recommended for professional service and digital advice.
- Helen Crooks
, Owner - The Mythical Aardvark
They are great to work with and they assisted me even after the website was designed by them. The feedback I received from clients was WOW! They all loved this website, as it looks so professional, which I wanted especially for the branding of my company. Thank You very much Black Alsatian for my WOW website… Greatly appreciate all the hard work you put into my website!
- Delia Peters
, Founder & CEO - Savvy Secret Travels
I was specifically looking for a Design company which didn't seem to try and fit the usual mold. Black Alsatian and their "look" and "feel" just seemed to match what I was looking for. The owner(s) were easily accessible, knowledgeable and promptly replied on my queries. Further to this, they really took the time to understand my business and what I am aiming to achieve, and worked towards delivering on my needs while also making suggestions of improvements where necessary.
- Ernest Pretorius
, Founder & CEO - Clockwork Corporate Services
Amazing company to work with!!
- Ruan Barnard
, Owner - Loki's Pet Supplies
Björn of Black Alsatian Technologies certainly knows what he is doing and has the answer to any problems that arise. He understands precisely what is required without much ado and gets on with it. The right person to have!
- Merryl Leverington
, Owner - Healthy Lifestyles
We're delighted to have partnered with Black Alsatian to revitalise the look and feel of our website up to professional Employee Benefit standards: attractive, practical and useful. In addition to creative artwork and affordable SME pricing, Björn solves technical challenges to add value in making the first medical aid premium calculator, and minimum benefit entitlement lookup database publicly available. On-going support and updates are a reality of business which Black Alsatian provides timeously and seamlessly.
- Mike Stow
, Co-founder - HOLD Consulting
Björn from Black Alsatian has hosted and updated our website from 2006 to the present day. His work has always been of a high standard. He has been extremely helpful, and patient when required. I can recommend him without reservation to assist with development, design and hosting of websites.
- Lucille Elliot
, Marketing - Klinicare Pharmacy
I have had the pleasure of working with Björn on a number of occasions and found him to be a creative individual that expresses this creativity in code. His IT work is of top quality and shows his detailed knowledge and experience in the field. To top it off he is trustworthy, consistent, reliable and generally a great guy. Keep going strong Björn, all the best.
- Brendon Lahana
, Co-Founder - St Francis Bay Estates
Latest From The Blogosphere