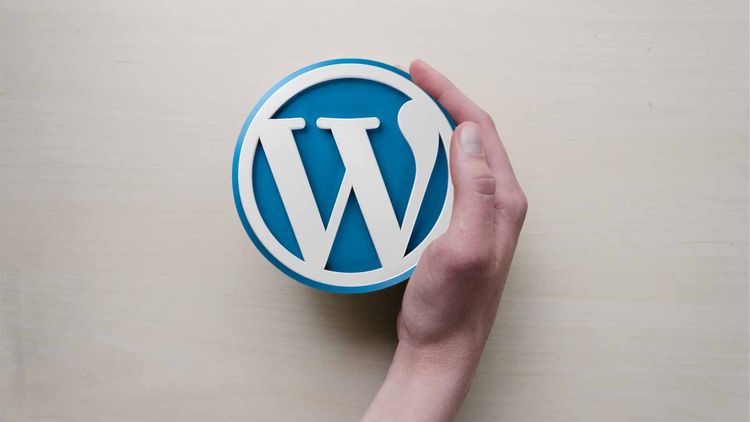 Why is WordPress So Popular with Web Designers?
What is WordPress and should YOU use it?
Why is WordPress So Popular with Web Designers?
Written by Louisa Gee
Louisa loves Carl Sagan, noise rock, vociferous online debates, and writing content for websites.
July 12, 2021
E-Commerce
web designers
website design
website hosting
wordpress
WordPress is one of the most popular web publishing platforms for website designers in the world. It powers more than a third of ALL websites currently on the World Wide Web – around 64 million sites in total!
WordPress was designed as a blog publishing platform, and with a focus on end-user experience. Research shows that end-users (the people viewing a website) respond positively to various factors like readability, navigability, a strong message, and pleasing aesthetics.
Why Should You Use WordPress for Your Website?
Today, WordPress has morphed from its humble blog-publishing beginnings into an absolute gamechanger in the online universe. It made Web technology more accessible and friendly to average people instead of just boffins and geeks.
Its huge popularity attracted plenty of developer support and resources, and now it's a respected platform jam-packed with bustling online markets, information sources, and communities.  
What Exactly IS WordPress?
WordPress is a Content Management System (CMS), and it's open-source – meaning anyone can use and modify the source code. It allows users to create, publish and update their own online content. You can use the open-source software for free. Your only costs are for a domain and hosting fees to make your content go live on the Web.  
Why battle to build your own site, when you can get the pro web designers to do it for you, starting from only R3,900? Call, WhatsApp or mail us any time and let's collaborate.
DIY WordPress vs Web Designer WordPress
There are key differences between WordPress.com and WordPress.org. WordPress.com allows you to register an account and build your own WordPress website for free, hosted on their servers. It's a quick and easy solution for someone who just wants to secure their presence online.
However, it offers way less freedom and independence. You don't "own" your site if you go the DIY route – your site is to all intents and purposes owned and run by WordPress. Your chosen domain will have "WordPress" in the actual title, and you can't take your site with you anywhere else on the web (there is a way to point a domain that you already own to the WordPress account, but this can be a bit technical for non-geek users).
Customisation and more advanced functionality – besides the basic built-in features – comes at a cost.
With WordPress.org, you have more independence. The key difference is that YOU own the code. Essentially, you download the source code and install it on a hosting account with a hosting provider of your choice.
We offer this solution as part of our DIY Websites service.
With this option, you can literally "pack up" your site and move it to any hosting company whenever you want to. You have access to a ton of features that will get your online presence noticed more, and taken more seriously. You're also able to customise your website and add functionality and features to it without the limitations of being depending on the WordPress.com network.
How Does WordPress Work?
A WordPress website combines several key elements to create the user experience (UX, or site functionality) and the user interface (UI, or site aesthetics).
The core CMS. This is the basic engine of your website, and it works invisibly behind the scenes (known colloquially by website developers as the "back end"). The CMS works much like a car engine – you don't usually see it, but it's what actually keeps the vehicle moving and functional.
Theme and design. These are the creative elements that make your website look and function a certain way. Colours, layout, pages, images, text – they all work together to showcase your brand identity to casual passers-by and serious customers alike.
Templates vs custom builds. With WordPress, you can choose from a vast number of fantastic templates developed by the most innovative designers in the biz, and put your own unique stamp on their clever creations. You can find some great free templates to get you started, but the cream of the crop (premium templates and kits, including e-commerce options) come at a price. Resources like Envato Elements allow you to purchase licenses to use digital products.
The other option is to create a completely custom-designed website, with every single pixel in exactly the right place, unique functional requirements, and blazing load times – and WordPress can accommodate this too.
WordPress plugins. These are the magical parcels of code that can be downloaded and configured in WordPress sites to enhance their function or design. Plugins give you access to an array of various basic and advanced functions, without long and laborious coding exercises. Shopping carts, contact forms, image galleries, chatbots, attention-grabbing sliders, search engine optimisation tools, analytics, POPIA compliance popups – all of these come in plugin form, many for free.
As with any shortcut or easy solution, plugins can also bring problems. They potentially weaken a website's security, being third-party products designed by entities that may or may not be trustworthy or secure. They can also conflict with each other and cause problems with your site's functionality. Modern cybersecurity measures and hosting companies have many ways to fight this issue, however.
What Else Should You Know About WordPress?
It isn't suitable for every type of website. WordPress is flexible and powerful in many ways, but it may not be the go-to solution for huge companies. Companies that specifically require complex IT infrastructure, high-performance streaming, terabytes of data storage, and impregnable cybersecurity.
Luckily there are plenty of web development options besides WordPress for these kinds of requirements.
Black Alsatian's website designers are fluent and experienced in all kinds of programming languages and systems. If you're a blogger, SME or startup, we've got solutions to suit you. Heck, if you're a giant multinational banking conglomerate or a military intelligence agency looking for a web developer, we got your enterprise-level solutions too!

If you can dream it, we've built it. See our web design service to learn more.
It needs professional designers to get the most out of it. To make the most of a WordPress website's functionality and design, you need a designer proficient in HTML and CSS coding. They'll need to know all about search engine rankings, SEO, and user-friendly solutions too.
It needs constant maintenance and regular updates. WordPress sites need security and performance updates. Some of these updates, can change the look of the site, or cause conflicts between the core CMS, theme, and plugins. Professional website designers will know how to handle these issues before they arise.
It can be used as a headless CMS. WordPress can be used "headless" in advanced setups. As an example, our own website, this very one you're reading this article on, is a Progressive Web App. The content is sourced from a headless WordPress setup on a different server. That setup has no front-facing interface available on the public internet. There are many advanced use cases for this kind of setup, but that is for another article!
Black Alsatian's expert geeks and geekesses have a ton of experience with WordPress and getting the most out of it. We've built some great things, and our clients come back time and time again. Join the Black Alsatian fam!