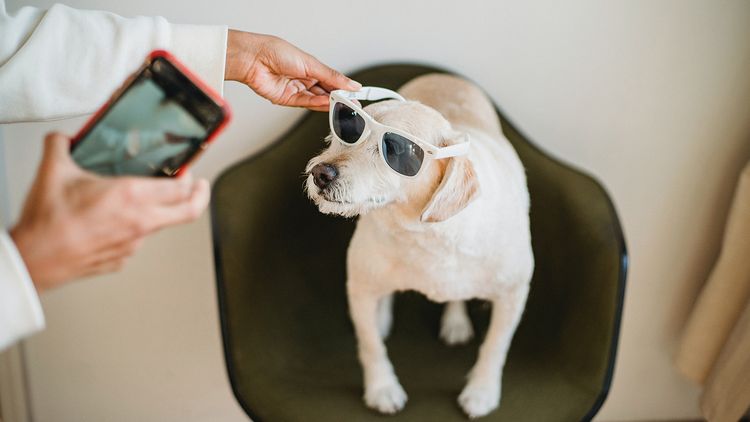 How Do I Build My Brand Online?
A great business strategy can turbo-boost your online brand – but how do you make the right connections?
How Do I Build My Brand Online?
Written by Laura Endeacott
The reading and writing geek with red hair, who also enjoys dreaming up people's brands. WHO are you, WHY are you and "oh that's' a nice picture of a dog!"
September 09, 2021
copywriting
digital marketing
graphic design
lead generation
online marketing
Your online brand dictates how people perceive you, and it's a platform where they interact with your business. We all have great business ideas, but we don't always know what it takes to build a brand online, which metrics we can control and which are out of our control.
Isn't A Brand Just a Name And A Logo?
Your brand identity consists of the visual elements of your business – logo, colours, font, icons, print, and packaging. Marketing your brand includes social media marketing, email marketing, paid advertising, and the user's experience. If you already have a website, then you know how important it is to combine all these elements to attract your desired audience.
Here are a few steps to get the brand building started!
1. Write Out Your Vision and Objectives
Before you can make decisions on how aesthetically pleasing your social feed and adverts are going to look, you need to decide who you REALLY are. Ask yourself questions: "What makes your brand different from your competitors?" "Are your objectives in line with what your business stands for?" "Does your bio section need a little upgrade for the 21st century?" Knowing the answers to these questions will help you use this knowledge cohesively to create appropriate slogans, value propositions, and the voice of your brand.
Your voice can be professional, friendly, technical or conversational – depending on the product or service you are offering. Deciding on this factor is way more important than you know to get the ball rolling.
2. Research Your Target Audience
It goes without saying that you need to know if there are individuals interested in what you've got to sell. The online market climate is quite different from the offline market – you should do your research accordingly. Create a buyer persona to segment your market into a snapshot profile to refine your target markets, and review the persona on a constant basis to adjust your marketing plan.
Where does your market live and work? Where do they hang out? What qualifications do they have? What are their interests? When are they active online? The level of detail required feels like it's one step away from a hair sample analysis – but it wraps up who you're talking to in a tidy package and helps you curate the right message.
What if I don't know how to research my target audience? Check out this Free Digital Marketing Guide to get the tips and tricks to start!
3. Be Consistent Throughout Your Social Platforms
In the beginning, you should spread your brand name onto as many social media platforms as you can. Over time, you can use the brand awareness you've created to hone in on the 2 or 3 platforms that are most relevant to your target audience. The goal is to be active, be easily found, and foster loyalty and trust from individuals on these platforms.
Focus on the specific demographics and advertising features unique to your selected platform, and harness them for your own goals. People should remember you – if you're visible on multiple platforms, you should be consistent with your imagery, colours and unique voice.
4. Ensure That Your Online Brand Story Is Authentic
You can build a strong and likeable brand by creating a constant flow of content and storytelling in your own authentic voice. Most brands succeed by being "real" and "personable" and talk to the audience. They should trust you enough to want to be part of the journey you'll lead them on!
Create a presence that people resonate with by showing "behind-the-scenes" footage, and sharing your personal day-to-day experiences to encourage an image of cosy familiarity. When you grow into an authentic storyteller, you're more than just a business selling your product or service.
5. Engage With Your Audience
Now that your brand is aesthetically appealing to the masses, and you've captivated the followers that matter – you need to retain them! Social media is well-known as the first interaction point with your potential clients – so bowl them away with that first impression.
Spend time monitoring user comments, inbox messages and reviews, and make sure your response time is fast. This is the place where you can change a negative experience into a great one. Hearing your customers out and fixing something that went awry with a delivery, a product or a miscommunication goes a long way to build a bond of trust and confidence.
Engagement leads to digital success when you're building your brand, and intentionally creating an engaging content strategy tells the right story to the right audience at the right time!
Let Black Alsatian help start your social media and digital presence chapter for you.