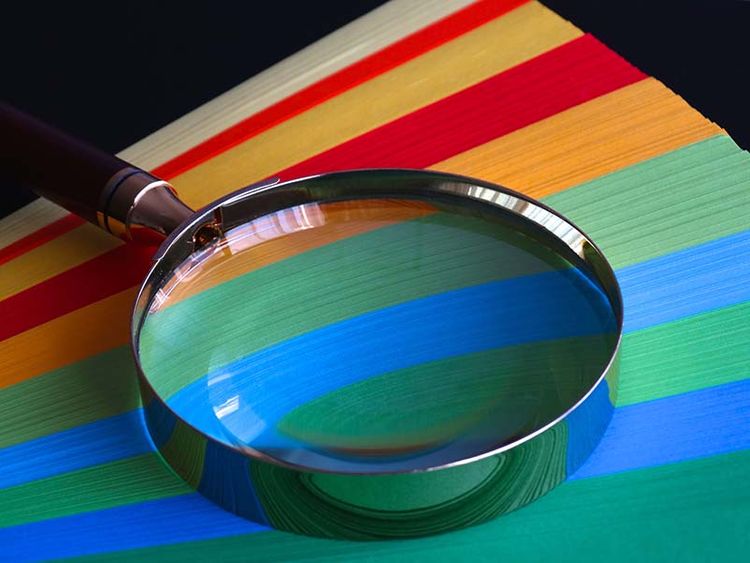 Search Engine Optimisation Checklist – Improve Your Website Visibility
Craving free advertising for your business? Improve your search engine optimisation by adding this checklist to your marketing strategy!
Search Engine Optimisation Checklist – Improve Your Website Visibility
Written by Laura Endeacott
The reading and writing geek with red hair, who also enjoys dreaming up people's brands. WHO are you, WHY are you and "oh that's' a nice picture of a dog!"
February 07, 2022
copywriting
lead generation
online marketing
search engine optimisation
website design
If you ever hoped to find "free advertising" for your business, then look no further! Improve your search engine optimisation score on your website with a SEO checklist.
You've probably already spent a pretty penny on your website so that you can be found online. Now is the time to look into where your business is nestling on Google. Google is responsible for 95% of all search traffic, therefore it's by far the number one place to hone your online visibility efforts.
When you create a picture of what attracts people to your site and what pushes them away, you'll have a firmer grasp of the landscape surrounding your digital business. Here's a checklist to make sure you are including Search Engine Optimisation efficiently in your marketing strategy.
Firstly, what is SEO and why is it important?
Search Engine Optimisation is the practice of optimising your website and your relevant content, which allows your business to rank higher on search engines and this boosts your visibility to potential customers. There are many elements on your website and within your content that can be optimised and not only does it rank higher, but this practice also shifts the user experience into a positive one.
It is important to adopt SEO as a crucial part of your marketing plan because when searchers look for ways to solve a problem, your relevant keywords can be the first part of their solution.
Ensure your website is optimised.
Mobile traffic accounts for about half of the traffic worldwide, which has pushed for the shift of websites being designed and optimised with that in mind. If your website is outdated, chances are it may not be as mobile-friendly and no matter how grand your SEO strategy is – it is useless without optimisation.
Have you ever waited more than a minute for a website to load? Probably not, because that would be a waste of your time and you could find a similar website, which would load in no time. Your website needs to be fast enough to capture the attention of your visitors, without compromising their user experience.
Black Alsatian's expert geeks and geekesses have a ton of experience with WordPress and getting the most out of it with SEO. We've built some great things to boost our clients visibility. Join the Black Alsatian fam!
Create SEO content
Create a substantial amount of website content that is relevant to your keywords. To ensure that your content piques Google's interest, propose the issue, offer the solution to that issue and more the customer's journey through your site.
Duplicate content should also be erased because it is possible that the search engine will choose another website's content over yours to show at the top of the results. There are free to use tools to run SEO checks for plagiarised content to help mitigate this.
One of the more important aspects of your content for readers is images. Images for websites need to be compressed and the names, as well as the alt text of each image, needs to be as descriptive as possible to ensure that your pages are more optimised.
Your content needs to inspire visitors to take action once they visit your page. By adding clear and easy-to-read call to action buttons within your content to seamlessly guide through your website. If done effectively, this can increase your chances of meaningful conversions.
Find your keywords
Is finding your keywords a needle in a haystack? Not really.
By conducting market research of your brand, you will soon be able to brainstorm relevant topics based on your business. If you already blog for your business, most of these topics should already be covered. From here, you will be able to identify keywords and related search terms that your potential customers would key in. Local search is an easier place to rank higher in, so focus on unifying your local listing information across platforms and track the reviews throughout these listings.
Keywords should also be found throughout your website and periodically checking each page to ensure your focus keywords can be found is a good way to keep up with on-page SEO.
Set up Google Analytics
Setting up your Google Analytics goes hand in hand with having a website and marketing strategy in place. It's a free tool that allows you to see how people are interacting with your site, who they are and what platform they came from.
Don't forget your Google My Business page either. Make sure that your profile information is kept updated and that the correct location data is used. With this in place, customers will be able to see what you offer, view your opening hours and find your location using Google Maps.
If you are struggling with this feature, we can assist you with setting up your SEO-friendly accounts in line with Google Guidelines. Call, WhatsApp or mail us any time and let's collaborate.
What do I do now?
Now sit back and prepare to be visible! People will definitely start taking an interest in your business online and you'll need to understand that SEO is an ongoing process. Chances are, your competitors are adopting regular SEO checks for higher rankings themselves.
Just remember "Quality SEO over quantity SEO!"